Not much makes us humans unique; it's all a matter of degree. For example, worker bees tell each other stories when they hang out together. But story is something we've taken farther than any other animal. As a species, we've turned the dial to 11 on spinning yarns. We're each of us a story we tell ourselves.
Writing is the secret obsession. The other thing pays the bills. I write fantasy, science fiction, thrillers, and curious chimeras of all these. I write for MG, YA, and adult readers.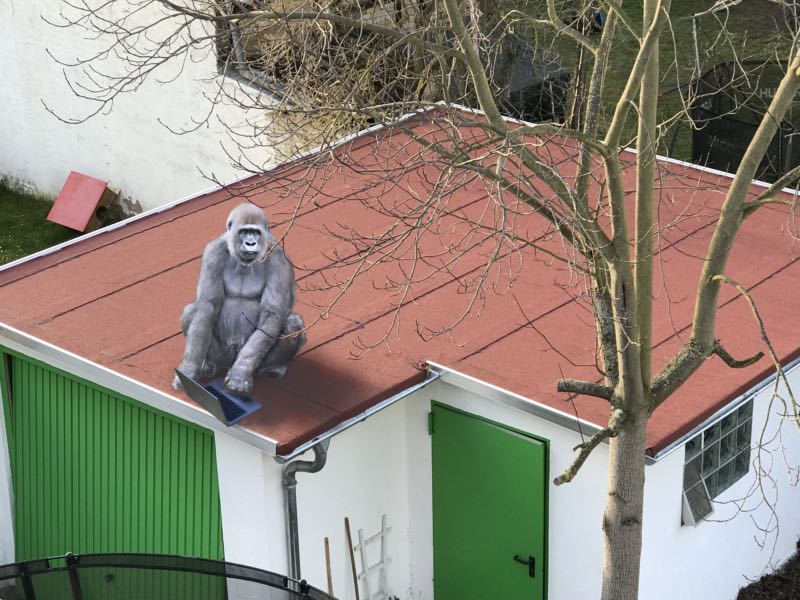 The other thing has to do with data, and reading stories from it. Stories about nuclear bombs told by the ashes of rabbits. Stories about the insatiable appetites of rich men told by their trades. Stories about the origin of story-telling told by our genes.
I live and work in several places: Mainz (proud home of the world's first RNA vax, y'all), Halifax (the Canadian one), and Brooklyn (sometimes part of the US, sometimes independent, depending on who's in the White House). I hang out in a few others: Paris (for the cafes), London (before it floated away), Dublin (music and beer), and the South-East coast of Ireland (peaceful). They're all good places to write.
Current writing projects:
Clanmarks, a post-post-apocalyptic YA SF & F mashup, featuring a sixteen-year-old sometime goatherd whose birthmark is a genetic 'brand' for her ancestors' crimes. Warring highland clans, gene-edited witches, weaponized corpses, and one girl's determination to choose her own path.
The Gem Merchant's Son, MG+. Jasper Blackwood sees ghosts of the living and was expelled from school. His father has vanished and bounty hunters are after his mother. As if that isn't enough, he's been conscripted by a crafty goddess to steal the world's most dangerous stone.
The detectives: James Arklow, cult-busting psychologist with demons and ghosts of his own. Gregory Fate, ex-RCMP, now a small-time PI in a world of big-time crime.
Fantastic worlds, unlikely heroes! These days, heroes #StandWithUkraine!